Projects
Champaign County Courthouse
Rebuilt clock tower and restoration of the masonry on the building including new US Heritage mortar, sand and cathedral stone patching and replacement.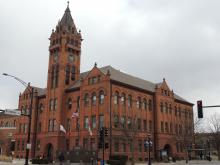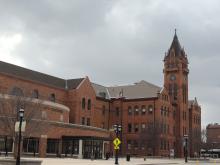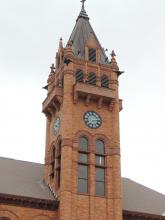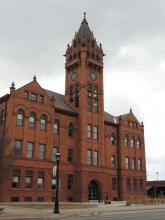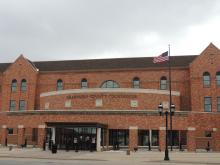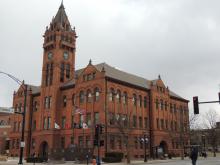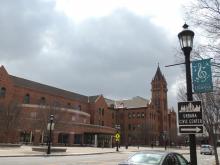 Eisenhower High School - Decatur, IL
Evans-Mason Inc. was responsible for a complete renovation of the existing structure as well as adding a new addition in the form of a multipurpose gymnasium.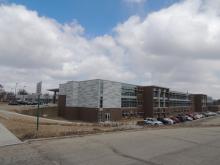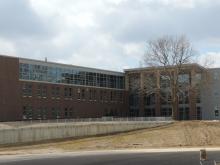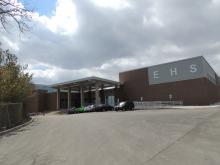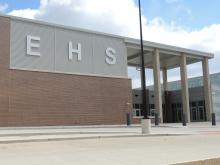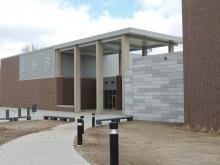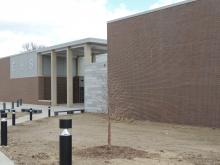 Illinois State Library
The company was responsible for re-fabricating two cargo containers of marble that had been overturned on the highway and still met contract schedule. In recognition of the stone installation, Evans- Mason Inc. was awarded the International Union of Bricklayers and Allied Craftsman's award for Best Project.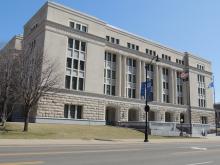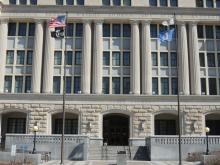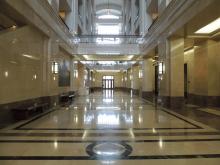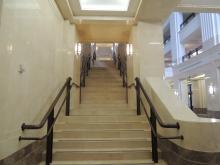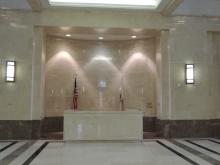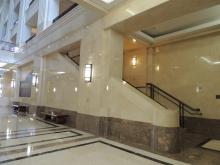 Morgan County Courthouse
Installed new slate roof and replaced new gutter stones on east bell tower. Restoration of masonry backup walls.
More information on this project can be found at the Morgan County site.
Old Illinois State Capitol
There has been a multi-generational effort to restore and maintain this historic building. Ranging from the complete dismantling of the underground parking structure and subsequent erection and more recent restoration projects.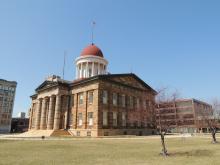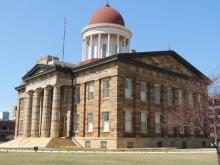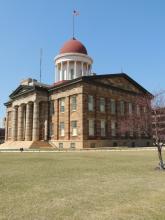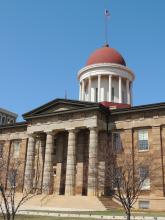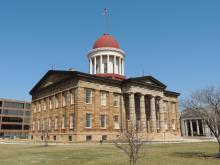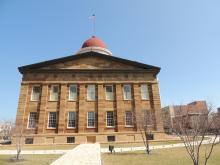 St. John's Hospital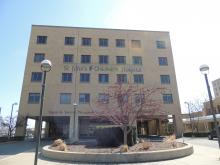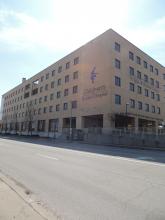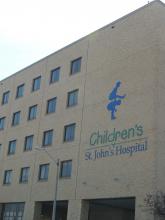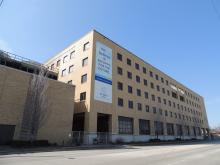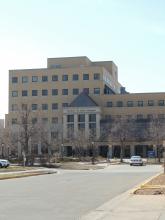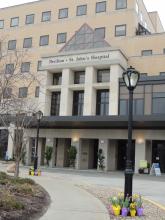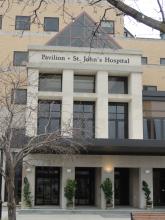 Union Station - Springfield IL
Evans-Mason, Inc. was responsible for rebuilding the clock tower with specialty face brick and terra cotta over a preexisting terra cotta roof. This work required specialty scaffolding performed by Evans-Mason, Inc. for multiple crafts.